The Perfect Middlesex NJ Dentist for Your Smile
Our Response to COVID-19

At Smile And Shine Dental, we have always strived to provide a calm and stress-free dental experience and to provide excellent dental care to our patients. We understand that in the last few months, our community has been impacted by the Covid-19 pandemic, and everyone considers their health and safety as their main priority. Therefore, we want to inform you of how we are continuing our commitment to the well being, health, and safety of our community, patients, and staff.

1) We have equiped our office and operatories with air purifiers with

HEPA 13 filters, Germicidal UVC Lights, and advanced

Photo Catalyst Nano-TiO2 Germicidal Sanitizers.

2) We have equiped our HVAC Return Air Duct and Air Supply Duct

with Series 2 Germicidal UVC Systems.

3) In addition to the CDC recommended disinfection techniques,

surface cleaning and sterilization protocols after seeing each

patient, we fog the office and operatories with hypochlorous acid

(Composed of water, salt, and vinager and made via electrolysis).

More informationon about hypochlorous acid can be found on this

4) We are also using an Anti-Microbial UVC Light Room

Rolling Cart, which is EPA/FCC compliant for sanitizing the rooms

Under guidance from the American Dental Association (ADA), Centers for Disease Control and Prevention (CDC) and Occupational Safety and Health Administration (OSHA), we continue to follow and implement the latest infection control measures. Thus, we have taken the following steps:

Social Distancing

We are limiting the reception room to one person at a time. Before entering the office, every patient will call the office to notify us of their arrival.

Once the treatment room is ready, the patient will be called on their cell phone to enter the office.

As required by the CDC, masks must be worn until a patient is instructed to remove it to start dental treatment.

We are also limiting the amount of people present in our office by restricting companions to only those who are essential for the patient's care, such as one parent or someone who needs to assist the patient for mobility and cognitive support.

If a companion is allowed, they will also be screened for COVID-19 and will be required to wear a mask at all times. No companion will be allowed in the dental treatment room.

Family, friends, or transportation escorts are asked to wait outside the office.

Covid-19 Screenings

Every patient will be pre-screened prior to a visit when confirming their appointment.

When the patient calls to inform the office of their arrival in the parking lot, the patient will be asked over the phone if there has been any changes to the screening questions. Those with a new onset of COVID-19 symptoms will be asked to reschedule until after they have had a negative COVID-19 test.

We will be taking the patient's temperature upon entry to our office. Those with elevated temperatures will be asked to return to the car and will make arrangements over the phone to reschedule their appointment.

Hand sanitizer will be available for patients prior to reviewing and signing the Covid-19 consent and screening forms.

Before treating patients, Smile And Shine Dental is screening every staff member and monitoring for symptoms of COVID-19. Smile And Shine Dental team members who show any signs of COVID-19 must stay at home until they have been cleared by their physician and have acquired a negative COVID-19 test result.

Smarter Scheduling

We are scheduling longer appointments per patient to ensure adequate time for infection control and to limit the amount of patients in the office at the same time.

We will be scheduling several treatments in one visit to limit the times a patient is required to come into the office.

We will be confirming appointments 24 hours in advance. If a patient is unable to confirm, the next patient in the waiting list will be given the appointment time.

Infection Control and Safety Standards

All staff is trained on the proper use of FDA approved personal protective equipment for Covid-19.

We continue to enforce the importance of hand hygiene, facemasks, and respiratory hygiene.

Between each patient, surface cleaning and sterilization protocols will continue to be completed for the safety of our patients and staff. After seeing each patient, we fog the office and operatories with hypochlorous acid (Composed of water, salt, and vinager and made via electrolysis). More informationon about hypochlorous acid can be found on this link:

https://www.hypochlorousacid.com

Before the start of treatment, we are providing a peroxide-based mouth rinse to every patient.

As our community continues to recover from the COVID19 pandemic, we will also continue our commitment to provide the best dental experience to all of our smiling patients.

Please take care and stay safe,

Your dental team at Smile And Shine Dental

Contact Us

Smile and Shine Dental

Charanpreet Singh, DMD, PA

530 Union Ave

Middlesex, NJ 08846

Phone: (732) 356-1606

Offce Hours

Monday: 9:00AM - 5:00PM

Tuesday: 12:30PM - 7:00PM

Wednesday: 9:00AM - 5:00PM

Thursday: 12:30PM - 7:00PM

Friday: Closed

Saturday: 8:30AM - 2:00PM [Alt. Sat]

Sunday: Closed
Appointment request
Need an appointment with a dentist in Middlesex ? Requesting an appointment at our Middlesex, NJ family and cosmetic dental office is now easier than ever. Fill out the form below and we'll contact you to find a time that fits your schedule. Start your journey towards a beautiful smile with us today!
Contact Us
Have a question or comment? Fill out the Contact Us form and we will be in touch as soon as possible.
Smile and Shine Dental
Charanpreet Singh, DMD, PA
530 Union Ave

Middlesex NJ 08846
Phone: (732)-356-1606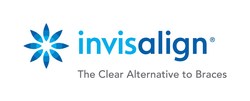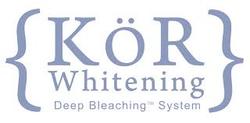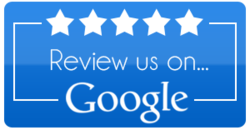 Fill out the contact form below and we will respond as soon as possible
Welcome to Smile and Shine Dental! Charanpreet Singh, DMD is proud to be your Middlesex, NJ dentist and provide high-quality dental care for our patients.